Lately, New York artist Leah Tinari has been hand-painting an awful lot of ridiculously great sneakers. Walter the Fish wants to know why!
---
WTF: When and how did this shoe-painting flurry known as Avenue Sea Creatures begin?
LT: When walking around my neighborhood I am constantly looking down to steer clear of sidewalk dog shit or steering my son Mars clear of stepping in it. When I was wearing my white Vans I realized the missed opportunity of these blank little canvases staring back at me. I knew I wanted to fuck 'em up and make some cool art on there so that when I'm dodging doggie doo I am also getting a little eye-candy treat.
WTF: What do you enjoy about painting shoes?
LT: I really like the feeling that I am making this hand-painted object that also crosses over into fashion, which I'd like to think I have some ideas about. And it also feels more accessible then, say, a painting I have made for a gallery, I guess.
WTF: What are the challenges of painting on shoes? Do you enjoy the challenges?
LT: It is challenging. The size, for one. Lots of hand cramps. And also the curvature of the shape of the shoe. Also if I mess up its kind of an issue cause I can't just paint over a section of it. I also enjoy a challenge and I love my clients' reactions when they receive their pairs. It really makes me happy to see how psyched they are.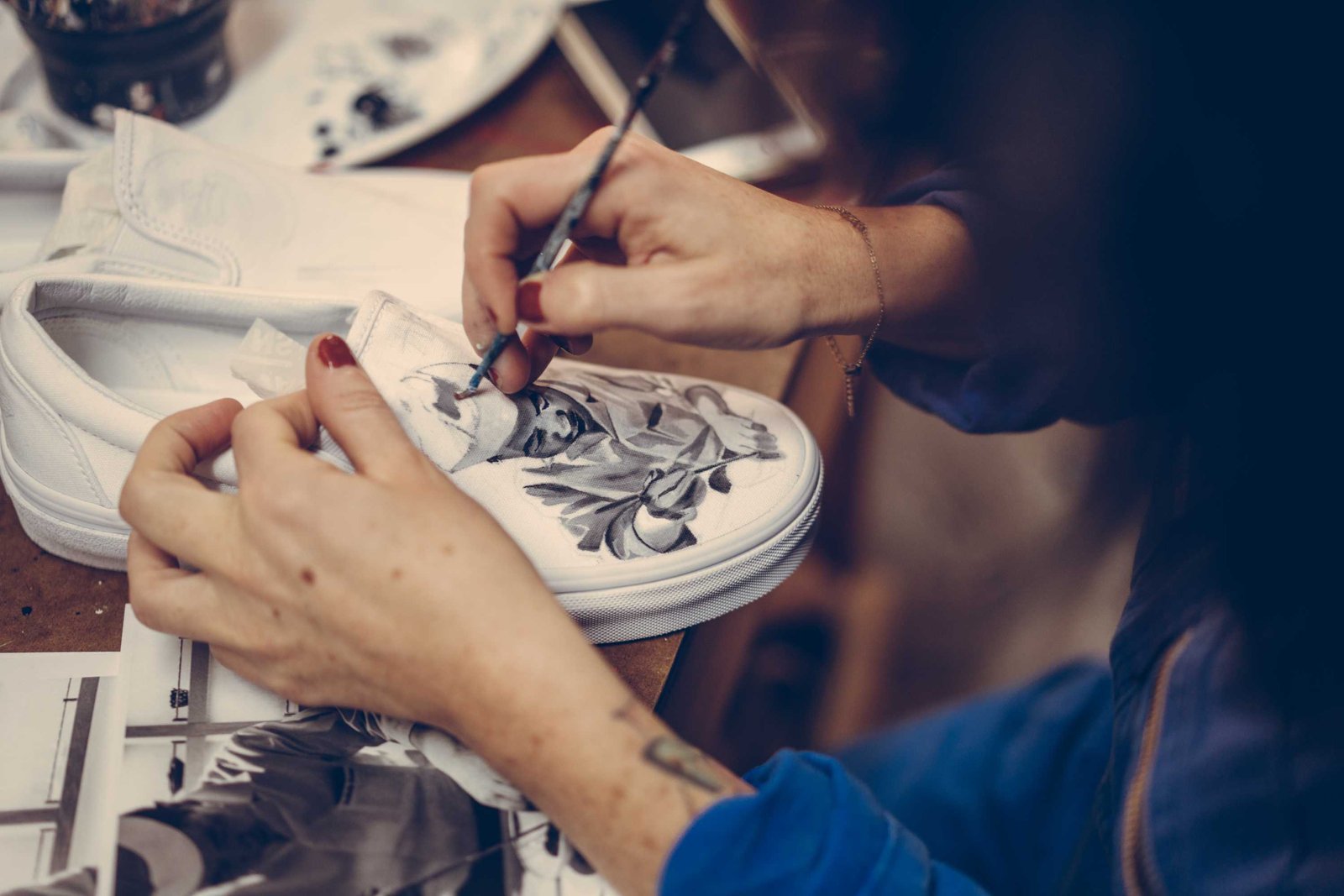 WTF: What paints do you use? Can your painted shoes survive puddles?
LT: Yep, they sure can. I use acrylic. Once they are dry, there is no moving that paint around.
WTF: You've created custom shoes for a few noteworthy people. What noteworthy people out there are proud owners of Avenue Sea Creatures creations? Are there any interesting stories?
LT: Let's see… Adrian Grenier, Mark Hamill, Adriana Lima, Caroline Vreeland, Andres Morataya. Mark Hamill has a bad-ass pair of Anti-Trump Converse that I fashioned for him. Those were FUN, and, I mean, he is just so awesome.
WTF: What other clothing items and accessories are you painting?
LT: Hand bags!
WTF: Are there any exciting Avenue Sea Creatures projects on the horizon?
LT: Yes, there are some in the works. I am currently working on a bag collaboration with Rebag for the launch of their new flagship store and I am going to a do a little pop-up at the Carlyle Hotel for my custom sneaks. Also, you know that idea that if you put it out there into the universe — something you want, etc. — it will come? Well, let's just say I've put some stuff out there in the universe regarding Avenue Sea Creatures and I'm waiting for Mrs. Universe to holla back.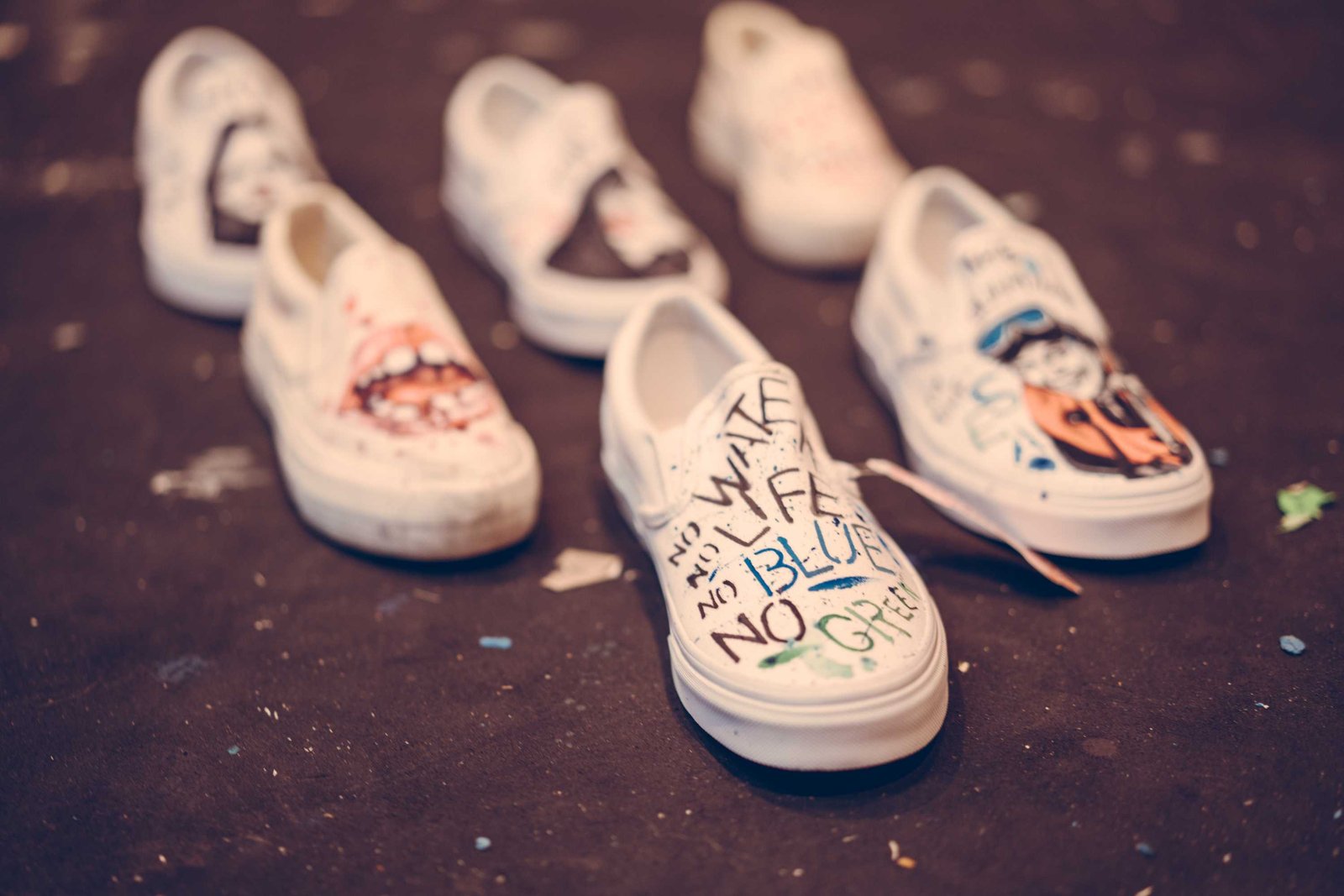 WTF: How many pairs of Avenue Sea Creatures shoes do you call your own?
LT: 4 pairs.
WTF: How can someone buy a pair of these shoes? Are they custom-order only? Are they available in any stores in New York or elsewhere?
LT: Currently they are only available as custom, one-of-a-kind orders. I take orders through Instagram DM — @leahtinari or @avenueseacreatures — and through the site — avenueseacreatures.com. Or, you know, if ya know me, call me!
---
avenueseacreatures.com
leah-tinari.com
---